Bayer and Satatuote to donate face shields to the fight against coronavirus
29.4.2020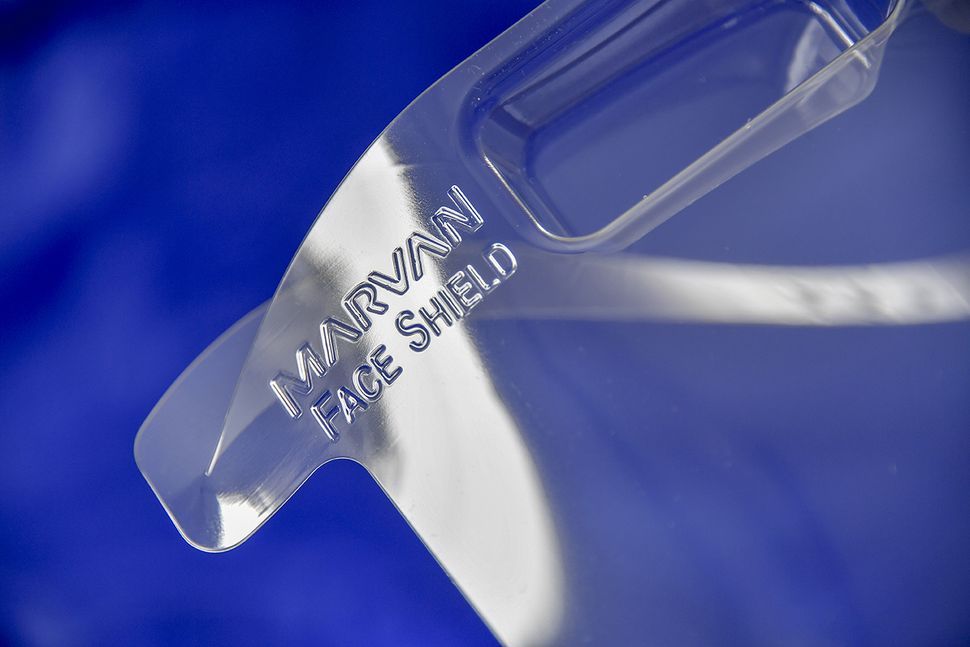 The life science company Bayer and Satatuote from Rauma are donating 20,000 face shields to healthcare professionals and to personnel working in elderly care services. There is a shortage of protective equipment needed to ensure safety in testing, treatment and care services. The donated face shields are supplied to the Hospital Districts of Southwest Finland and Satakunta and City of Rauma Social and Healthcare, which will distribute the shields according to their own processes.
Bayer and Satatuote want to be involved in supporting the Finnish society in the fight against the spread of the novel coronavirus. The companies were concerned, among other things, about how to protect the personnel working in critical fields from infection by the coronavirus and thus to safeguard well-functioning health care and elderly services.
"Bayer supports the fight against the coronavirus in many ways around the world. Globally we have, for example, provided medicines for research conducted to find a treatment to Covid-19, and we have supported healthcare systems by donating money, research equipment and ventilators. We want to do our part in Finland as well. I am glad that in a situation where there is not enough protective equipment available, we can be involved in supporting safe treatment and care", says Bayer Nordic's CEO Miriam Holstein.
The face shields to be donated are manufactured at Satatuote production facilities in Rauma. Satatuote is specialized in manufacturing demanding plastic packaging solutions for various industries and is one of Bayer's suppliers. The production of face shields was started as a response to the ongoing shortage of protective equipment.
"We accepted the challenge and with the help from efficient product development we were able to start the production extremely quickly. I am happy that we could be agile and respond to this need in society. We were also able to strengthen our production capacity so that we are able to respond to increased demand", says Heikki Marva, CEO of Satatuote.
Recipients in Turku, Pori and Rauma are happy to receive the face shields. Outi Kalske, Director of Purchasing and Logistics at the Hospital District of Southwest Finland, says that good protection ensures the safety of healthcare personnel in various work tasks.
"Face shields are an important part of protection for healthcare personnel during the Covid-19 pandemic as well. Good protective equipment will ensure the safety in the testing, treatment and care services provided in various units."
Face shields are used as a precaution according to the guidelines of the Finnish Institute for Health and Welfare to prevent infection by the coronavirus in addition to other necessary protective equipment such as surgical masks and protective gloves. Face shields will be delivered in early May.
Additional information:
Bayer: Aino Försti-Smith, aino.forsti-smith@bayer.com, +358 40 687 9995
Satatuote: Heikki Marva, heikki.marva@satatuote.com, +358 400 526 171
Bayer: Science For a Better Life
Additional information: www.bayer.com and www.bayer.fi
Satatuote Oy: Excellence Through People
Additional information: www.satatuote.com and www.satatuote.fi
Share