Satatuote achieved Great Place To Work® certification
In May 2021, Satatuote commissioned a staff survey, from which the company received Great Place to Work® certification.
Great Place to Work® certification is a trusted and globally valued recognition of excellent employee experience, a trust-based corporate culture and a commitment to building a good workplace.
A good place to work does not come about by itself but is done together.
"Competent, motivated and committed personnel are our company's most important resources. Our responsibility program also emphasizes social responsibility. We invest in management, competence development, well-being at work and occupational safety," says Heikki Marva, CEO of Satatuote.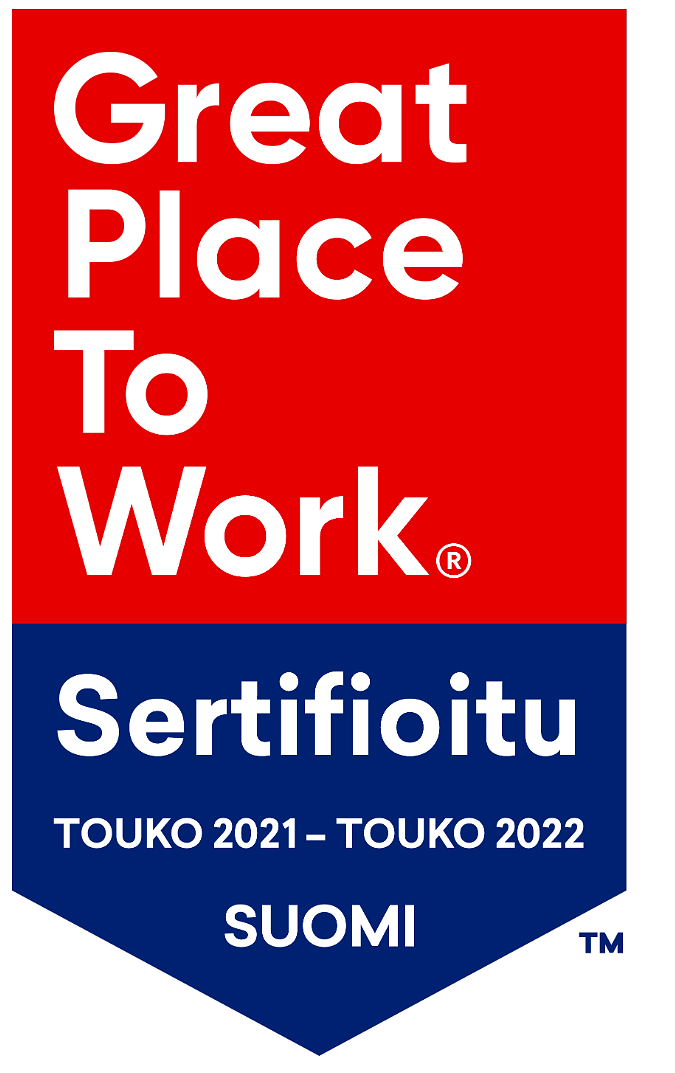 Share