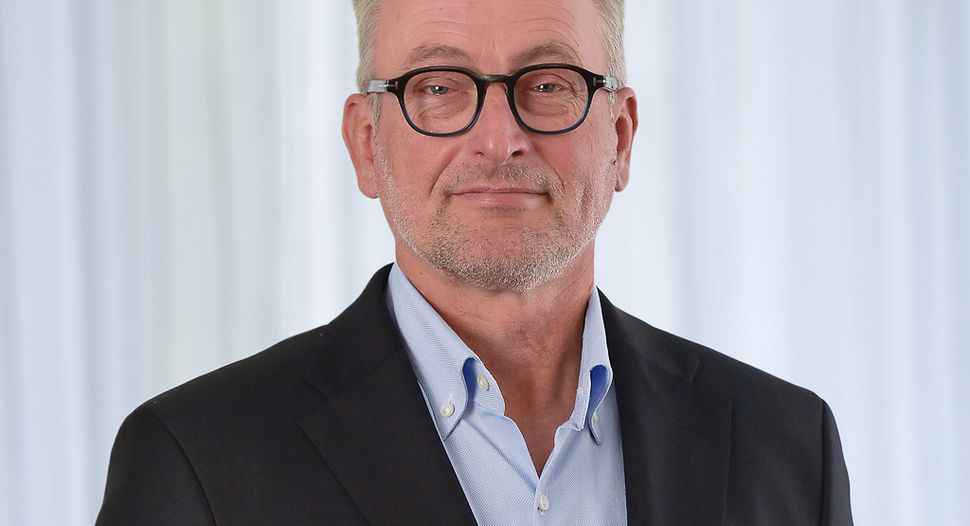 Heikki Marva has been elected Chairman of the Board of Directors of the Finnish Plastics Industry Association
Heikki Marva, Chairman of the Board of Directors of the Plastics Industry Association from 2023, and CEO of Satatuote Oy, sees much good in the plastics industry, despite the uncertain situation amid rising costs, inflation, availability problems, energy prices and debt. He says plastic is the best material in the world and its value and importance is becoming better understood.
There is a huge amount of uncertainty and even crisis in our time: there is the war in Ukraine, soaring inflation, rising costs, especially energy prices and problems with the availability of raw materials. Heikki Marva is not discouraged, but is aware of the great uncertainty as an entrepreneur in the plastics sector.
"The plastics industry is a highly energy-intensive industry, where imported energy has played a significant role. Now the search for alternatives is feverish. Protection, preparedness, and stockpiling are now of paramount importance. Satatuote has been partly successful in this preparation and protection. However, it is clear that crises have a direct impact on our profit and loss account. I am very concerned about inflation and increased cost effects, which have a direct impact on the competitiveness of companies. We are living in very special times."
There are many threats, but in the big picture, Heikki Marva also sees the good.
"Let me be frank: plastic is the best material in the world. Globally, we are totally dependent on plastics for packaging of medicines and food. What is not understood when people oppose plastics is that there is no better material for those products. I believe that this awareness is growing. Of course, the plastics industry must play its part, for example, in developing recycling and in driving forward and measuring the implementation of sustainability programs. With recycling in particular, a huge amount of good work has been done in recent decades and is bearing fruit."
The future of the plastics industry will be largely determined by the skills that are brought into the sector. Currently, there are no major recruitment problems for Satatuote. However, the availability of talent is an ongoing process, not a quick fix.
"Investment is needed in both machinery and equipment. But I think it is even more important to invest in skills and talent, including from outside Finland. We must know how to attract talent to the sector and also how to retain it in a fair and competent way."
For the CEO of a family-owned company, Finland is in many ways a good and safe country, where plans can be made and implemented in a stable environment.
"Predictability is the basis of everything for an entrepreneur. Finland is a good country in the sense that we operate in a safe environment, and we at least try to keep our licensing practices fast and predictable, but there is room for improvement. Sweden is far ahead of Finland in this respect. Sweden understands better than Finland that things can only move forward if we work together, discussing and boldly assessing alternatives. Sweden is an excellent example for Finland, and we have much to learn from Sweden, which is significantly ahead of Finland in terms of labour productivity."
"One thing must be said about Finland's economy: we cannot continue to live by constantly taking on more debt indefinitely. We must achieve growth by increasing productivity. This, in turn, also requires political decisions. Much can - and must - be done to end debt."
The Plastics Industry Association has been lobbying the sector since 1961. That's already in its 7th decade.
" I feel that the Plastics Industry Association has defended the interests of the sector by engaging in informed debate and justifying its positions, even when the language has been emotive and sometimes even offensive. This expert role will continue and evolve in the future."
Vesa Kärhä, Managing Director of the Plastics Industry Association, expects the advocacy to develop well under Heikki Marva's leadership.
"I have known Heikki for several years during his time on the Board of the Plastics Industry. He represents the calm and determined entrepreneurial spirit of Satakunta, where the company and the entire industry are constantly and responsibly developed. At the same time, I would like to thank Christian "Titi" Sundberg, the current Chairman of the Board of Directors of the Plastics Industry Association. It has been great to work with Titi in lobbying for the plastics industry."
Source: plastics.fi
Share