In the same boat with Nooa Laukkanen
Satatuote has established a sponsorship deal with sailor, Nooa Laukkanen. Both parties are aiming for international success in the near future. As an industrial manufacturer, Satatuote's goal is to grow its international business, as well as become a pioneer in its field in sustainable operations and enable its clients to have a responsible supply chain. The environment is an integral part of Satatuote's sustainability strategy. Satatuote is proud to support the athlete who speaks for the environment and condition of the seas on his road to Paris Olympics 2024.
Laukkanen sails in the Laser Standard class and has gained international status in his age category. His ambition and vision for a cleaner environment appeals to the Rauma-based family business. The outcome is a collaboration that encourages Nooa to compete internationally, while influencing and promoting sustainability and protection of the environment.
Both parties share the point of view that a cleaner environment requires commitment at the individual level and ability to influence where the audience is listening. Nooa is constantly dealing with environmental issues and sea pollution when competing domestically and globally.
"I'm very familiar with the condition of the Baltic Sea, and it's also my responsibility to share awareness and ways to influence for a better future. I contacted Satatuote because the values ​​of the family company match with my own. With their support, I can continue to race, but also work for something close to my heart." comments Laukkanen.
"I believe we all are responsible for our environment as individuals, but also as companies.  As an industrial manufacturer, we feel that our job is to communicate that plastic does not belong in nature. However, we want to emphasize that when used correctly, plastic has a significant impact in society. When recycled, or by new material innovations, plastic is an excellent raw material that can contribute to minimizing food waste, distributing electricity and water, and enabling pharmaceutical industry processes. Together with Nooa, we have also recognized that when it comes to sailing, plastic plays an essential role in terms of both safety and the durability, as well as reusability of the equipment. We look forward to our partnership and wish Nooa great success in his upcoming races." Heikki Marva, CEO of the family company underlines.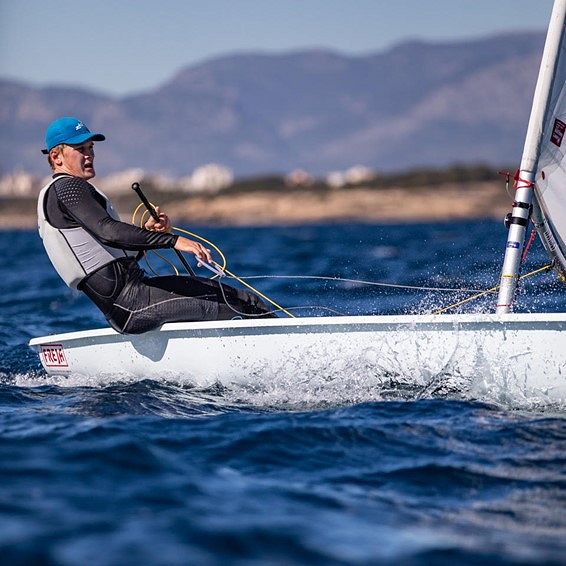 Share