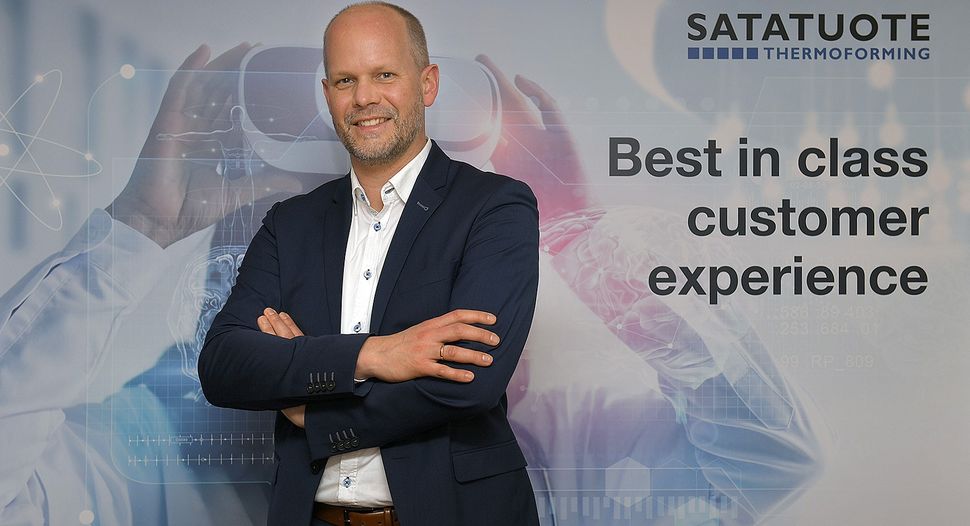 Satatuote continues growth in Europe with more resources to support new and existing customers
We are opening a new sales location in Bielefeld in Germany and welcoming Philipp Thomas as the new Business Development Manager based in the new location starting from April 2023.
Before joining Satatuote, Philipp has built a strong background in the packaging industry and has comprehensive international experience in building long-term customer relationships. His previous experience is a perfect fit for Satatuote to strategically serve the customers in Central Europe for further strategic partnerships. Philipp has experience in developing packaging solutions, medical devices and regulations in the industry as well as B2B relations with customers particularly in France, Germany, Austria and Switzerland.
Philipp is excited to join Satatuote and is looking forward to joining a family business. After several years in large corporations he is anticipating the benefits of flat hierarchy and happy to be able to be in the heart of decision making and turn ideas into action. He also highlights having direct contact with the customers is something that he is looking forward to after being the middleman between the agent and the client. Philipp is looking forward to supporting Satatuote in growth and becoming part of the Satatuote organization. Joining forces with Satatuote feels like a true win-win situation, Philipp's network in Europe opens new doors for Satatuote but opening the door for Phillipp allows him to work in an agile environment.
Presence in Central Europe helps Satatuote to be aligned with the strategy and provide the best in class customer experience. With the new recruitment Satatuote is expecting to grow its customer portfolio in Europe and Philipp will be responsible to develop the customer relations DACH market as well as building new partnerships within the medical sector. Together we're committed to build further our success and excited about continuous learning and improvement.
Share