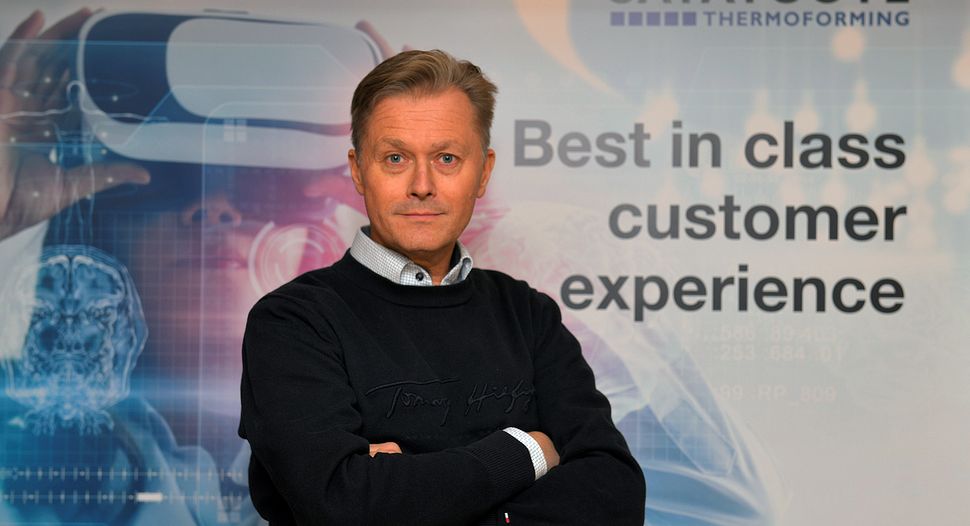 Satatuote is welcoming a new Procurement Manager, Vesa Malmsten to the team
Vesa Malmsten joined the Satatuote in Rauma at the beginning of 2023 as responsible for purchasing and acquisitions.
Vesa's role and responsibility is an essential addition to the team and aligned with the strategic goals by developing category based thinking and cooperation with suppliers and customers. We work closely with our clients to create sustainable processes and Vesa's contribution will be valued internally as well as externally.
Before joining Satatuote, Vesa has worked locally in business development and growth at Sataservice and Quant Finland. Previously Vesa has gained extensive experience in the paper industry, at UPM in Rauma, as well as internal stretches in Scotland, Germany and China. His role was involved in production, factory projects, on top of various procurement tasks.
Vesa's first link with Satatuote tracks back to 1984, when he did an internship via his school and ended up becoming a part time employee at the warehouse. After almost four decades Vesa is excited to return back and has already noticed the great team spirit, which he's welcoming with a warm heart after a couple of years of pandemic.
Vesa has also noticed the customer centric approach at Satatuote. The benefit for our current and new customer is that Vesa has also worked on the other side, so he can relate to the buyer, knows the processes and recognizes the customer needs. He's committed to working towards success with our partners and excited about continuous learning and improvement.
Share