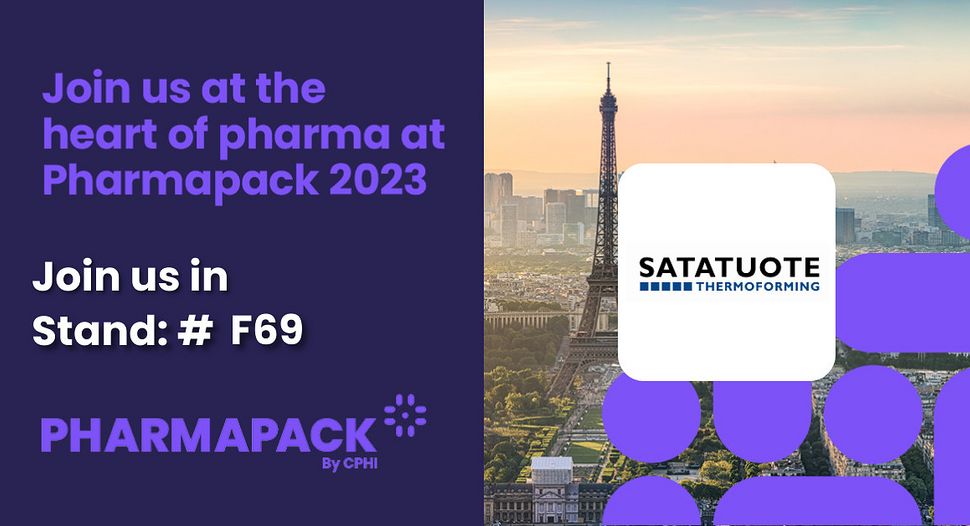 Visit us in Pharmapack Europe 2023 event!
Visit us in Pharmapack Europe event!
In Satatuote we develop customized packaging solutions and provide services that add value to our customers and enable them to have the most efficient processes.
As a contract manufacturer, we provide the world's leading pharmaceutical companies and medical device manufacturers high-quality products and services that meet customer requirements in accordance with the standard. Through those projects we are involved in the treatment of cancer, asthma, rheumatism and diabetes.
Visit our team at the Pharmapack Europe event on 1-2th of February to explore how we can add value to your packaging processes.
Register for Pharmapack Europe
Share